Thank-you to local councillor David Bills-Everett!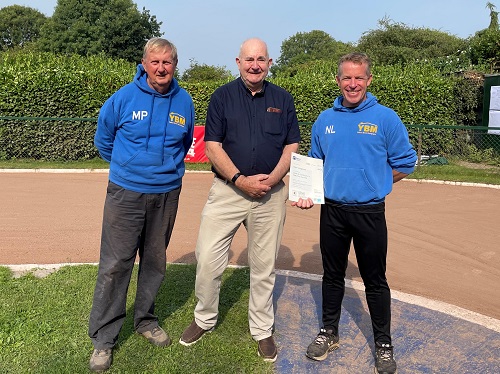 Hethersett Hawks would like to say a massive thank you to our local councillor David Bills-Everett for sourcing the funding so that Nigel could attend the British Cycling Level 2 Coaching Course. With the retirement of our previous coach and the growth in numbers of new riders joining the Hawks, this was a very large, but necessary expense for us.
David recommended a grant from South Norfolk District Council and topped up the shortfall with money from his Councillors grant.
Nigel started the course in 2019, but with delays due to the pandemic finally completed the course in 2021! Nigel is doing a brilliant job of coaching our riders, the results of which are showing in the great racing we've been seeing.
This year 80 riders have attended the Hawks training sessions, 34 of whom were new to cycle speedway. A third of our riders are female. Our riders have entered many competitions this year. Hethersett Hawks came 3rd in the British Club Championships and riders also achieved 3rd places at the British Individual Championships in the U14 Boy and U10 Girl categories.
Thanks again to David Bills-Everett for helping Nigel to pass this Coaching award and all the other assistance he has provided us with over the years.