Message from the Chair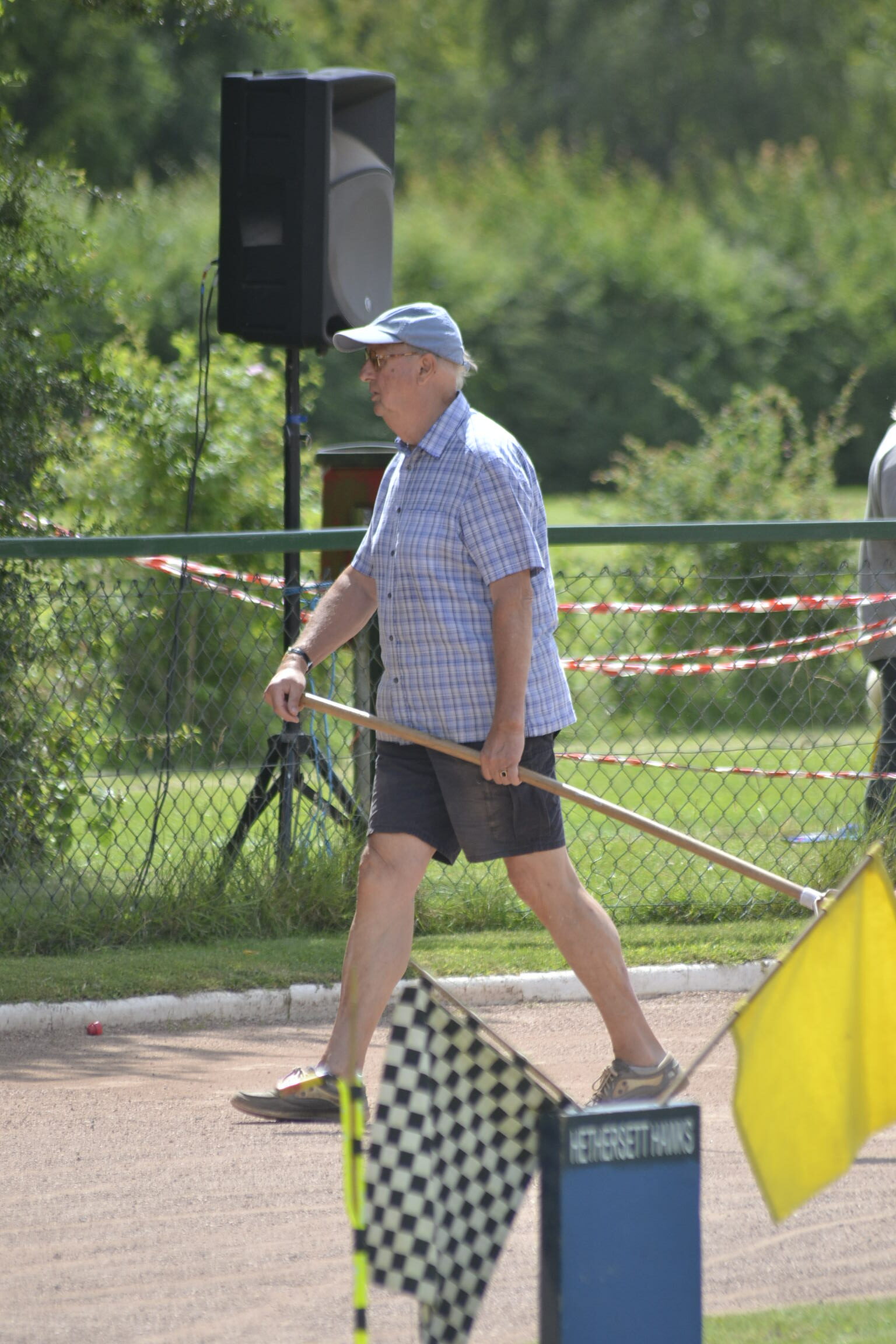 As we approach the end of the strangest season in our history I thought I would just update everyone on a few things.
Firstly after an enforced shutdown from March to June it has been an amazing four months with the twice weekly training sessions,  the Norfolk Championships and finally the Club Championships.  All of this has been possible through a positive attitude and lots of planning.  I cannot emphasize enough how lucky we have been with our core band of volunteers – Jenny, Nigel, Katie and Lucy – plus other members and parents who have chipped in to make it happen.  We have all got so much out of it making it worthwhile and that is all down to the incredible enthusiasm and attitude of those taking part and the support of parents and the wider family members through many extremes of the British weather.
The training sessions will end on Saturday October 31st (a mere coincidence that it is Halloween!!).
We still have three Sunday events to go –
Sunday 18th October – Norfolk Under-16s and Vets – now both going on simultaneously at 2 p.m – numbers are quite low at present so how about some Under-13s and some parents stepping up – it is not everyday you get a chance to race with a World Champion and as things stand there is a third place trophy unaccounted for in the Veterans.  Also note we are thin on the ground for volunteers that afternoon so any help will be welcome.
Sunday 25th October – Four Club Championships – Under-8, Under-13, Under-19 and Veterans – and if they are as good as those raced last Sunday it will be worth taking part in and watching.  Please support them if you can – the more the numbers the better the event.
Sunday 1st November – our Maiden Plate brings the curtain down on racing for 2020 – this event is open to all members of any age who have not ever won a Club Championship in any category or the Maiden Plate so a chance for someone new to win something.  As well as trophies for the top three we will also be using the trophies not awarded in the Senior event to recognise the best Under-13 and Under-10 riders not in the top 3 – so plenty for all to go for – make it a great finale.  Invites on Teamer will go out after the Club Championships on the 25th.
So what happens after that?  Well we will be doing our annual track and surroundings maintenance in November and December – opening up the drains and cleaning them out (great fun!!), hedge cutting and general tidying up, clearing out and cleaning the containers, servicing the bikes so when we give details of sessions please offer to help.  If we have anyone who understands electrics with a ladder we need to do some maintenance of the floodlights.
A major piece of work will surround the track surface.  We should be getting delivery of 15 tons of shale from Edinburgh (costing £1170 – we got a grant from South Norfolk Council for half of that).  This should arrive late October and we hope to arrange a contractor to move it from the car park to the track.  Once there we need to remove some of the current surface and apply some new so lots of digging and wheelbarrow skills required!!!  We will keep you posted on this work – please help where you can.
December is usually a fun month.  We have booked the Social Club Hall for our Presentation Night on Friday December 4th but I guess we all know that is not going to happen unless we all get miraculously immune like Donald Trump!!!  We will have to see nearer the time if we can do something on Zoom which might be fun!!!  Rest assured we will be making some awards somehow.
We usually have a Christmas Party Night at the Bowling Alley in Bowthorpe but again that might have to go by the wayside this year – shame because it is a great family night.
It is difficult to look beyond December – this year we sent a team to the British Indoor at Coventry in January but that is unlikely to happen.  The plans for any regional racing are not likely to be made until the situation in March is much clearer and our commitment to anything will depend on the thoughts of our experienced members.  We will definitely look to get some competitive racing for all members that want it but this may only comprise of something more local at the four Norfolk tracks.  Certainly it would be good for our new batch of members to spread their wings a bit to Eaton Park, Harford Park and Spixworth.  We just need to be patient.
What is certain is that, provided Government and British Cycling restrictions allow, we will be back early March building on what has been successful this year.  We will review what has worked and what hasn't and any new ideas we can introduce. Nigel has been on his  Level 2 coaching course and picked up a lot of new ideas and skills so who knows what we will introduce but it is all very exciting to look forward to.  Sadly the pandemic has severely hit our finances so we may have to increase subs for the first time in many years.
So thank you for all your support this difficult year, enjoy the final bits of the season and support us where you can during the winter.
Mel