Hethersett Under-16 Club Championship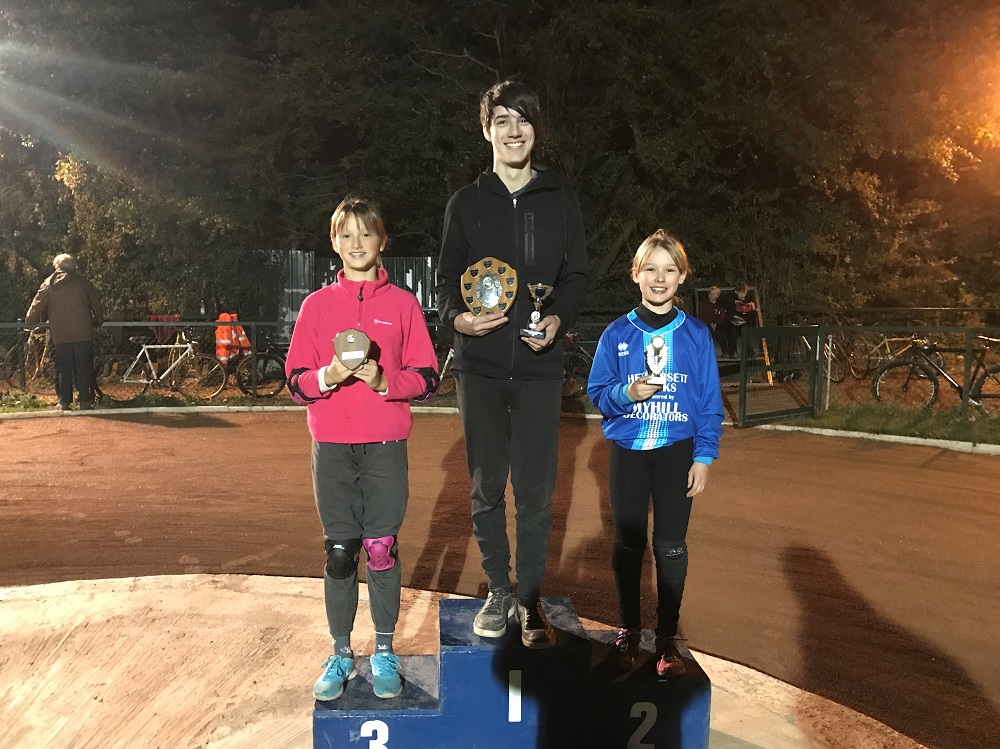 Paul Delaiche won the Under-16 Club Championship last night, with Josie Kell coming 2nd and Anastasia Little 3rd. It was a good night for Anastasia who also scored the most points in her races to win "Rider of the Night", the weekly competition run every Club Night.
Paul Delaiche 20 Josie Kell 18 Anastasia Little 16 Daniel Wengrow 13 Riley Copland 13 McKenzie Loombe 4.
Results last week for the Under-13 Club Championship were:
Shaun Kell 16 Josie Kell 14 Riley Copland 12 Luca El-Labany 9 Oscar Copland 9 Max Pugh 5 Alex McCleay 5.
and Veterans – Glyn Morgan – unchallenged.
It's a busy weekend coming up for the Hawks with some of the junior Hawks travelling to Kesgrave on Saturday to compete in the 7th round of the SE & E Grand Prix Series. Sunday the A and B teams travel to Great Blakenham for the second leg of the SE & E Knock Out Cup. (See "Hawks Results" for latest scores!)
Tuesday 2nd October  is Club Night as usual and also the Under-19 Club Championship.