Hawks update!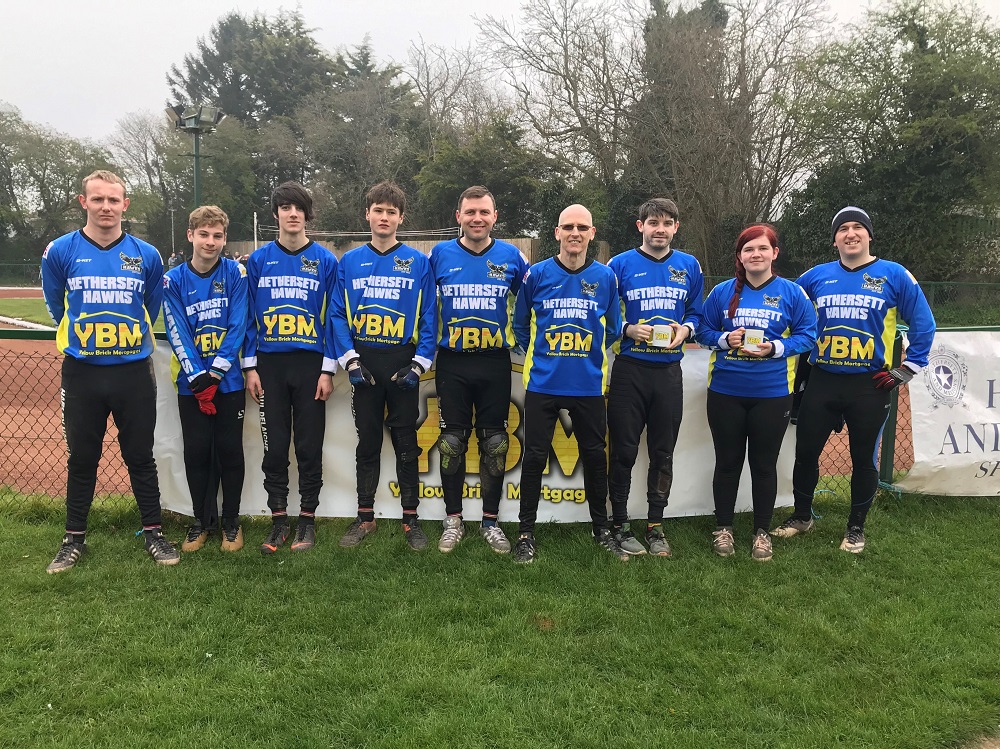 HETHERSETT HAWKS / YELLOW BRICK MORTGAGES did not have the best of days in the Division 2 match at Kesgrave.  Transport difficulties meant a late start and then recent recruit McKenzie Loombe crashed heavily in his first race and broke his bike.  The team settled down and rallied well with Charlie Lyth and Ben Loombe working well as a pairing and some good rides by David Adams.  In the end the strength in depth of Kesgrave saw them home.
KESGRAVE 85 HETHERSETT B 74

Charlie Lyth 21, Ben Loombe 15, David Adams 15, Daniel Longlands 13,
Paul Delaiche 6, McKenzie Loombe 4
Three of those riders were at the same track the previous day for the Junior category in the British Youth & Junior League. Daniel Longlands came out best finishing third in the A Final. Charlie Lyth won the B Final with Paul Delaiche fourth.
Paul Delaiche (Under-16s) and Leigh Cossey (Seniors) were winners in the Norfolk GO-RIDE round 2 at Hethersett while Luca El Labany and Max Adderson made their competitive debuts in the Under-9s.
This Sunday the Hawks travel to Great Blakenham for A & B team matches.