Hawks preparations for the 2020 season!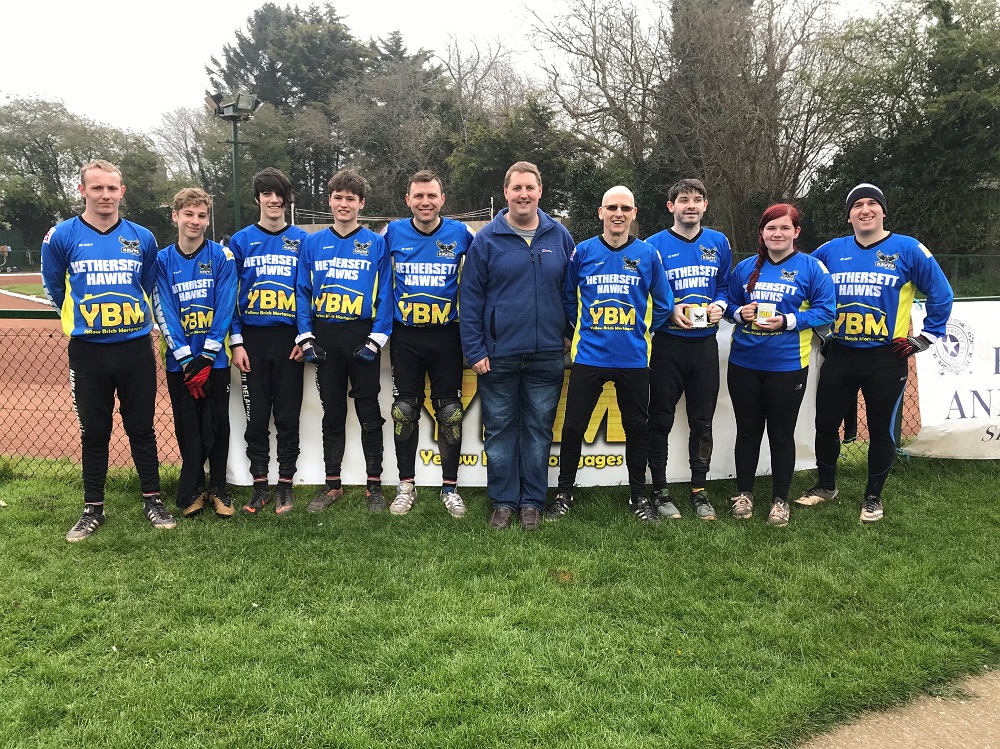 HETHERSETT HAWKS / YELLOW BRICK MORTGAGES staged a pre-season Darts & Social evening with friends from Norwich Stars CSC at Hethersett Social Club.  Organised like a 4-a-side cycle speedway match the competition was held over two legs.  The winners came from Norwich – Paddy, Luke, Gary and Shaun – with Paddy also taking the top score prize with 121.  Hethersett's consolation was a 50/50 raffle win for Dave Martin and Harley Hamill scooping the lowest score with three scoring darts – 9!!
Delegates at the Club's Annual General Meeting held in the Methodist Church meeting room were given a surprise when John Nelson announced he was stepping down as Chairman after 30 years in the post and 36 years with the Club.  Now in his 80s John stated that he was no longer able to give the commitment he would like.  The meeting thanked him for his contribution over the years and were pleased that he will remain on the Committee to contribute his experience.
Mel Perkins was elected to takeover as Chair as well as retaining the Treasurer role.  Jenny Melvin will remain as Secretary with the meeting congratulating her on her first year in the role.  Other posts filled were Membership Secretary Lucy Leonard, Minutes Secretary Janet Perkins, Welfare Officers Jenny Melvin and Katie Adams, Coaches Kevin Wells and Nigel Longlands (in training), Rider Representative Leigh Cossey. Team management will be the responsibility of Craig Norton (1st team with support from Leigh Cossey) David Adams (B team) and Jenny Melvin (Youth team with support from Paul Delaiche and Charlie Lyth).
All Committee members were re-elected plus the addition of Sacha El Labany, who shared with the meeting some of his ideas on building provisions at the track.  He will outline some ideas to the Memorial Playing Field Trustees in March.
Club Nights start on Tuesday 3rd March (6.30) and on March 5th members will sit down with Norwich Stars and plan the summer's local events.