Four new bikes for the Hawks!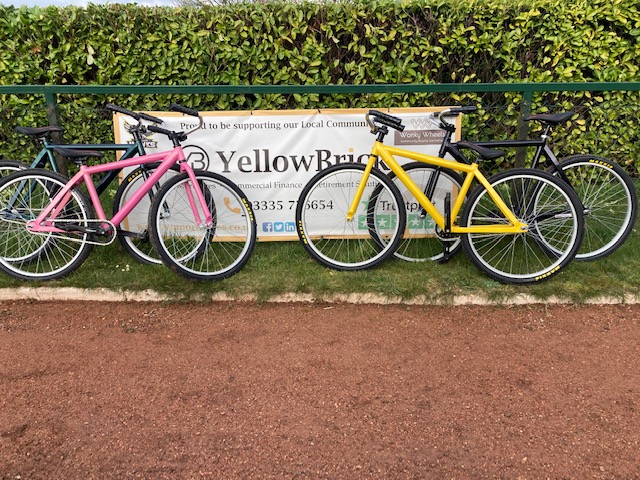 We'd like to say a massive thanks to Norfolk Community Foundation who awarded Hethersett Hawks CSC £2021 of funding which has enabled us to purchase 4 new club bikes!
Norfolk Community Foundation is an independent, registered charity that bridges the gap between those in need and those who can help. As part of a national movement of Community Foundations, Norfolk Community Foundation is working together with local philanthropists to make a difference to lives in Norfolk. www.norfolkfoundation.com
Unfortunately, speedway bikes can't just be bought 'off the shelf' and we had to build these ourselves – so a huge thank you goes to our bike team (Sacha, Rob, Leigh and Nigel) who put in a lot of work planning the builds and purchasing the parts.
Thank you to http://www.lustrecoatings.co.uk/ who did an excellent job of spraying the bikes fantastic colours at a very discounted price!
And finally thanks to Wonky Wheels Community Bicycle Workshop – All about the Wonky Wheels Community Bicycle Workshop who built the bikes for us!
Hethersett Hawks wants cycle speedway to be accessible to all so have always offered bikes, helmets and gloves for riders to borrow. The club bikes get a lot of use training and travelling all over the country with our riders. We haven't had any new bikes since 2011 when we received a grant for 12 bikes. We warmly welcome Hulk, Venom, Wolverine and Harley Quin to our club and success to all who ride on them!