BYJL Round 3 & Go-Ride Round 6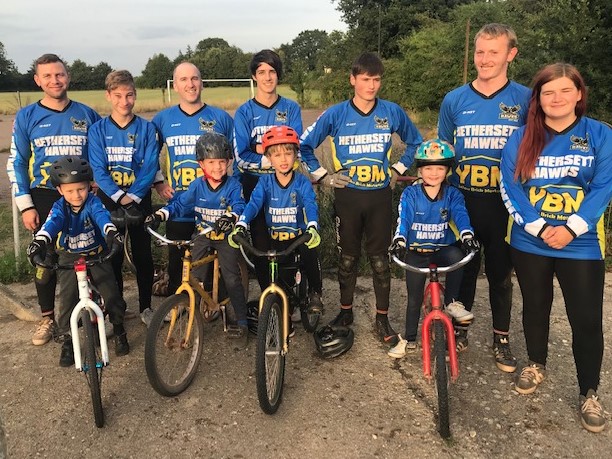 HETHERSETT HAWKS / YELLOW BRICK MORTGAGES had three riders racing at Hull in Round 3 of the British Youth & Junior Grand Prix.  Charlie Lyth continued his promising form to finish second in the Junior Final.  Paul Delaiche won a race on his way to the B Final but was unlucky to go down approaching the first bend in that final so finished fourth.  George Larter-Dixon was in a tough Under-12 competition but did well to finish second in the C Final.
All three will be among Hawks competing in the British Championships in East Anglia this weekend.  Youngsters will be in action at Eaton Park on Saturday while the older riders will be racing in Suffolk over Sunday and Monday.
The final round of the Norfolk Go-Ride Series was held at Spixworth on Wednesday.
Final places overall (best 5 rounds)
Under-9
1 Connor Jarrett 115 2 Frank Spauls 76 3 Will Blackmore 75
Under-14
1 McKenzie Loombe 118 2 Shaun kell 110 3 Josie Kell 96
Under-16
1 Charlie Lyth 125 2 Paul Delaiche 103 3 Tom Blackmore 94
Senior
1 Leigh Cossey 120 2 Owen Wells 104 3 Ben Loombe 90