2020 Hethersett Hawks Club Championships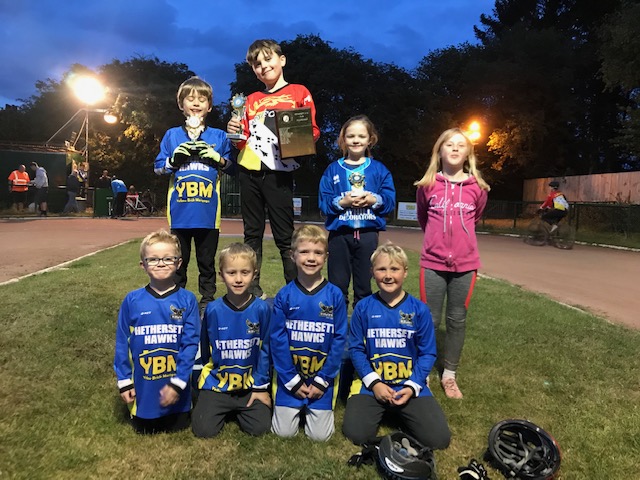 The dates have been set for the Hawks Club Championships. Usually these are held on a Tuesday night as part of the Club Night, but this year we are holding them on the first two Sunday afternoons in October.
Sunday October 4
1pm – U8s   (Under-8s can only also enter Under-10s (and not Ladies / Girls))
2pm – U13s   (Under-13s can only also enter Under-16s and Under-19s)
3pm – U19s
4pm – Veterans
Sunday October 11
1pm – U10s   (Under-10s can only also enter Under-13s)
2pm – U16s
3pm – Ladies / Girls
4pm – Seniors
The Maiden Plate will be held at the end of the season.
This is the first year ever for us to hold an Under 8 category! Our sponsors Yellow Brick Mortgages have very kindly offered to also sponsor the Under 8's perpetual shield and this year are sponsoring all of the trophies for the whole of the Club Championships as well! A MASSIVE thankyou to YBM!
Trophies will be awarded for 1st, 2nd and 3rd place, with the winner also holding the Hawks trophy for a year. Please can the 2019 winners return the trophies asap.
Entry fee is a one-off £2.50, which covers you for all the categories you enter. BC membership is not required.
In the next few days riders will receive invitations from Teamer only for the categories they are eligible to ride in. Please accept/decline the invitation in the usual way. The events can be viewed in the usual Hawks Club Nights team. Please book in by the Friday night before the event.
Previous winners are shown on the website: https://www.hethersetthawks.co.uk/club-information/hethersett-hawks-cycle-speedway-club-championships/